Equal Parts Rebranded During the Pandemic
Before the pandemic got crazy, these passionate brewers set out to redefine themselves and their business.
The brewery was originally called Sigma. The name was meant to be a personal reminder to the founders of what the brewery meant to them. Sigma is a sum operator in math, and this brewery was the sum of everything to them, so the name made sense. But as the brewery grew, it became special to a lot of other people, so while it still meant everything to the founders, the name didn't feel appropriate anymore because so many others had contributed so much.
After a lot of soul searching, they decided to change the name to represent more of what the brewery had grown into, something that was built in Equal Parts by the founders and their employees, and by the brewery team and the community around us.
So, they just changed the name. But it required quite a bit more than just the name changing. A full brand design was carried out including a new website. The brewery web design project for Equal Parts was one of several for Houston breweries including No Label, Ingenious, and many others thanks to Beer Chronicle.
Art Direction
Photo/Video Direction
Copywriting
SEO
Web Design
Custom Plugin Development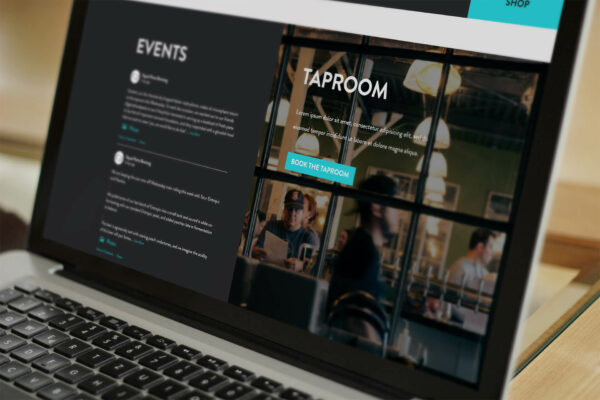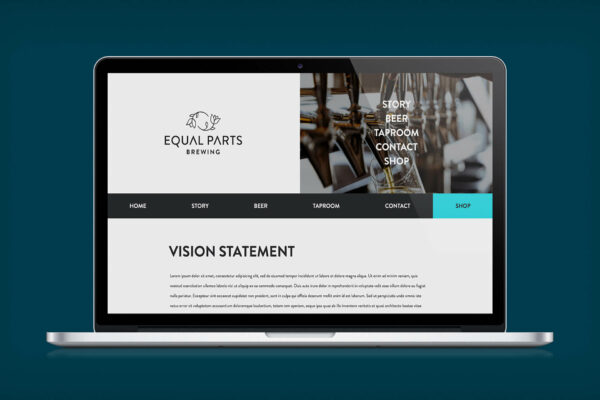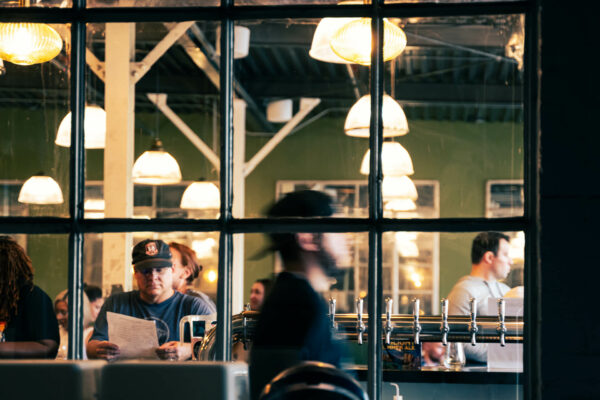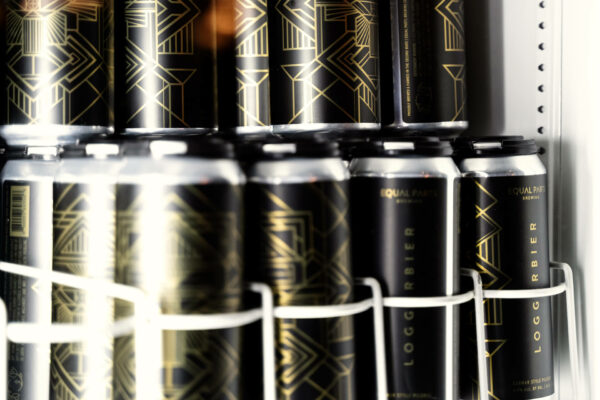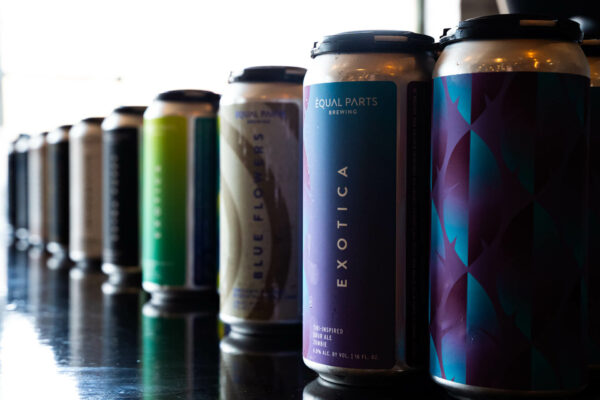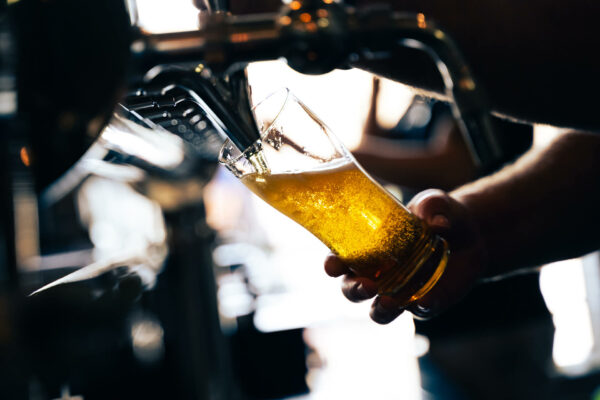 Strategically speaking, we had to try to harness the essence of something that was brand new and still literally under construction. This is quite a feat. Simple things like lifestyle photography weren't possible during the initial project phases because the taproom was still closed for renovations. Furthermore, there was a deep-rooted passion and authenticity that had to shine through, and this was another layer of complexity to an otherwise straightforward site.
When it came time to apply the creativity to this brewery web design project, we had the help of Equal Parts' design agency to alley-oop us their original discovery documents and style guides. It set my team and I up for success in a big way. The photo/video aspect came together with some hiccups, but the end results shine equally bright as the faces that represent this EADO staple.
Creatively, the most compelling aspect of this site is the custom-built beer menu that allows the content managers a ton of flexibility in how they manage the list.
"I enjoyed the collaboration on what we WANTED out of the site, and how we could turn it into the thing that worked best for us. I enjoyed how you added your perspective, and you weren't afraid to push back and offer a different viewpoint. I think it is this kind of collaboration that makes the end product that much better."

Matt Peterson

Equal Parts Brewing, Co-Owner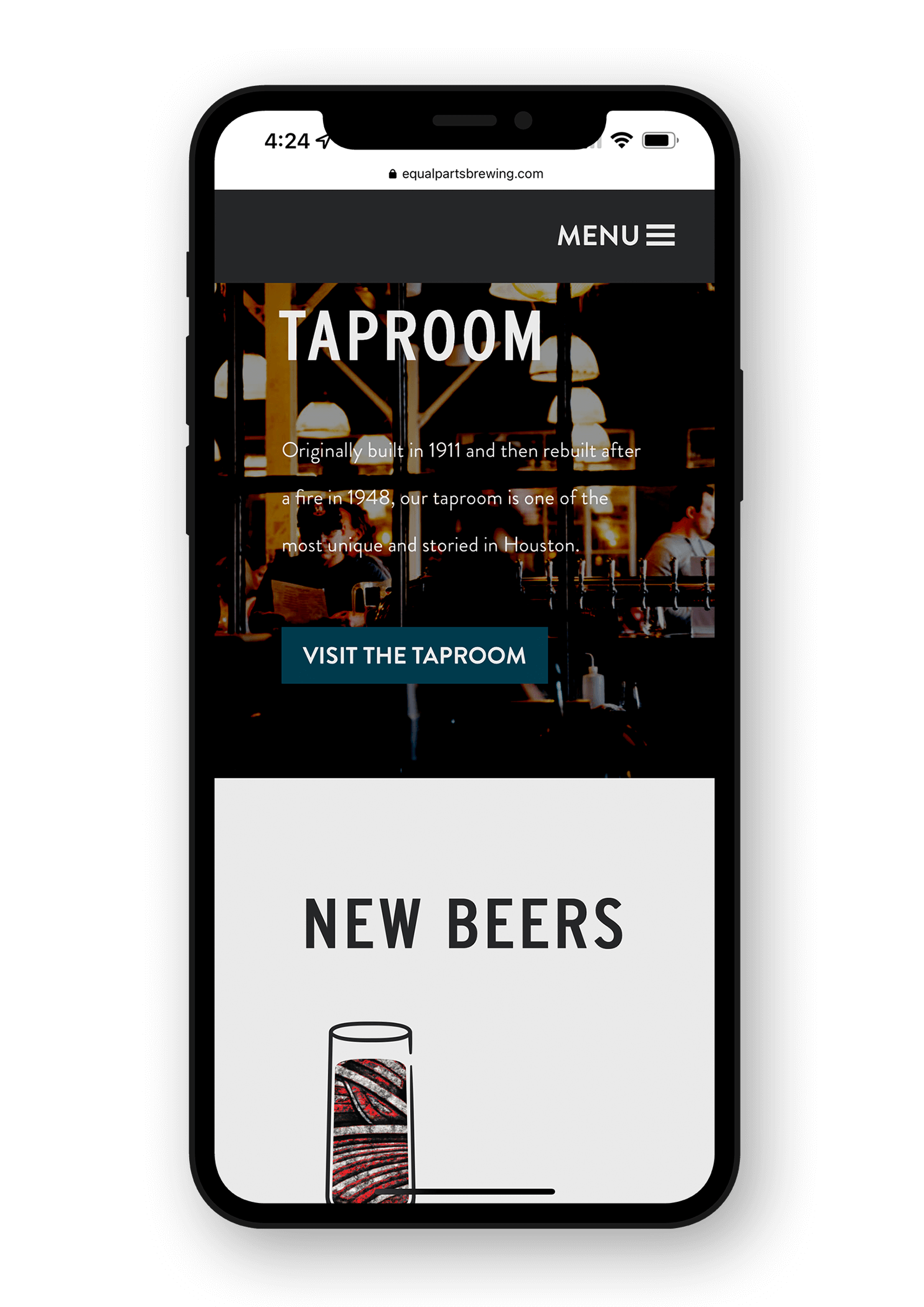 It Took an Entire Community to Create
a Brewery Like Equal Parts
I'm Humbled to Play a Small Role in
 That Creative Community

and Grateful to work

With So Many Passionate Beer Industry People